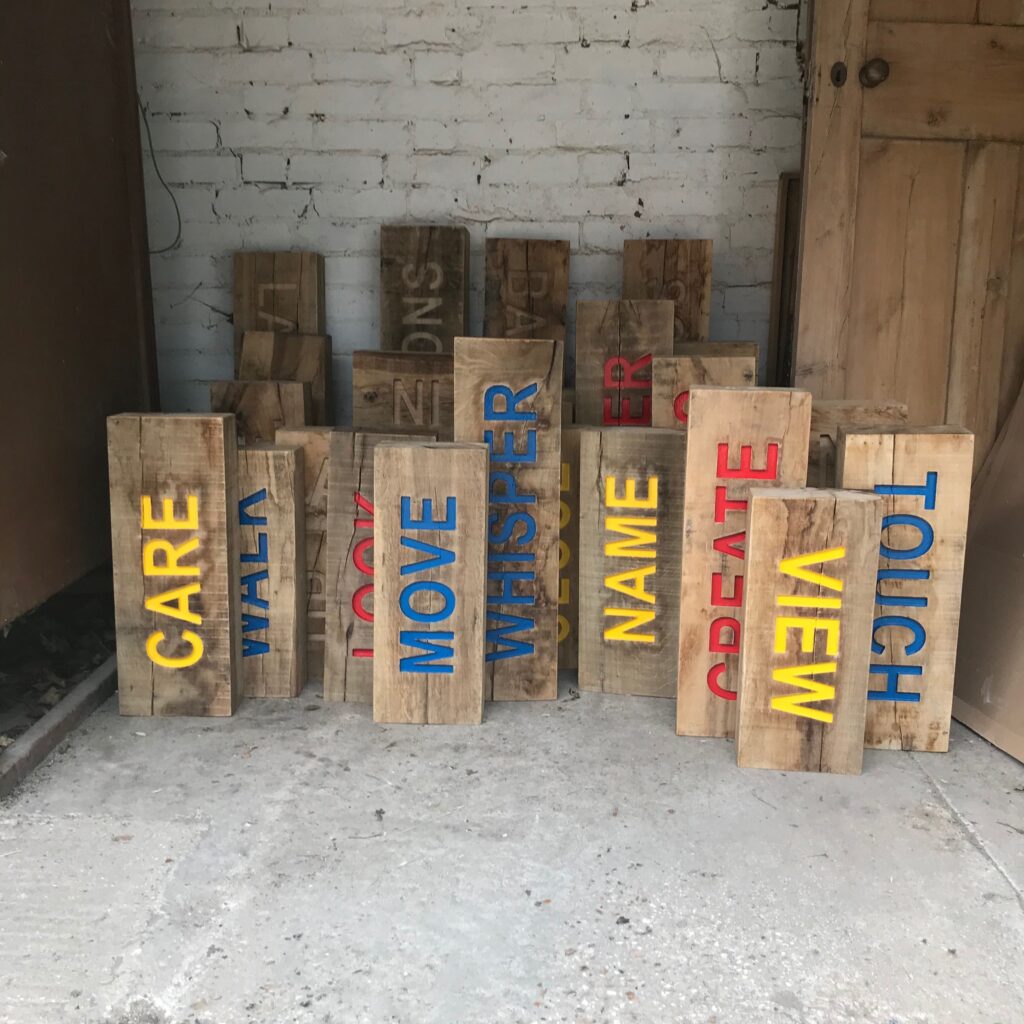 Further Afield is on its way…
We've been very busy in the past few weeks getting the wordy wooden blocks that make up Further Afield – our new artwork commission for Yorkshire Sculpture Park- ready to install. After days of sanding, treating and painting the words – they were transported to YSP and are now awaiting our arrival there and the tech team's attentive installation in the grounds.
Click our social media buttons on the left for updates!