Today is the big day – we'll be launching PLAY ANYWHERE NOW OR NEVER! at Furtherfield's Future Fair which promises to be an amazing day. Designed as a family-friendly 'Albion' style fair for Finsbury Park's 150th anniversary Future Fair forms part of our 3-year programme Citizen Sci-Fi – crowdsourcing creative and technological visions of communities and public spaces, together.
To download PLAY ANYWHERE NOW OR NEVER!
For Android devices click here.
OR
Come over to Future Fair (at Furtherfield Commons by Finsbury gate) to collect a map at our stall that will provide hints so you can play 'catch a prompt' around the park. Come and tell us what its been like for you and collect your badge!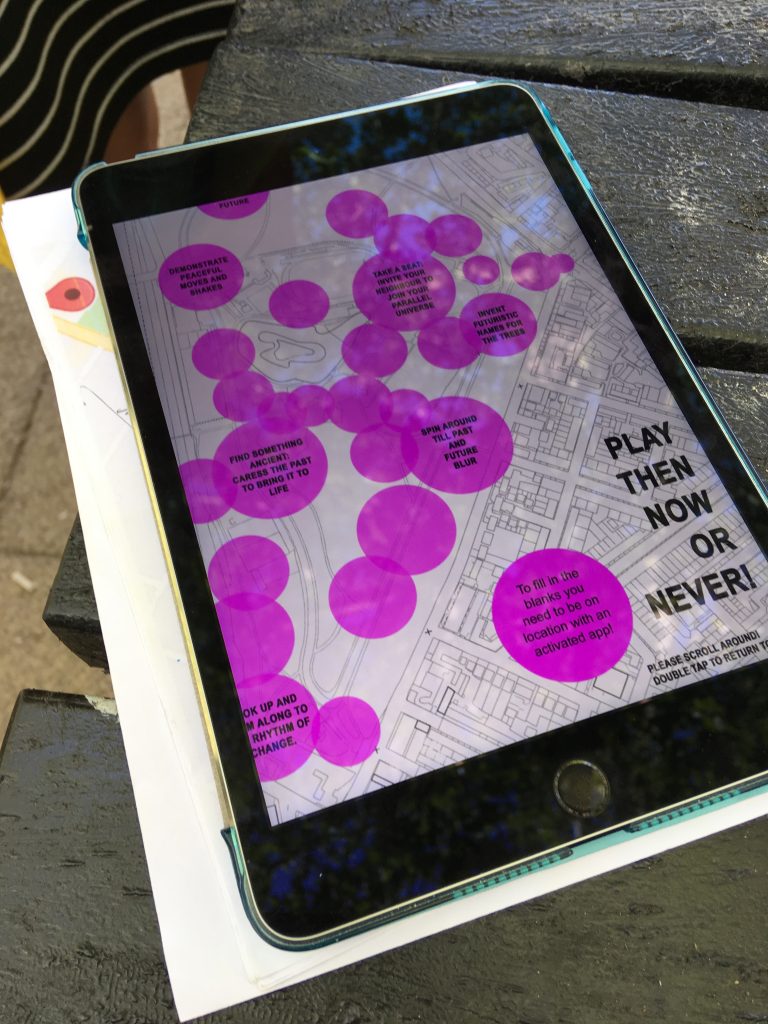 Watch the launch day and Future Fair – all part of Finsbury Park's 150 Years celebration.